About Paul E. Hurwitz
Woodworking has been my hobby for more than 25 years. I work in my basement shop, or as I call it, my laboratory because I experiment with different types of woods and designs. The sources of most of my wood are lumber mills in Pennsylvania where the most beautiful cherry and walnut lumber in the country can be found. I sort through their lumber inventory in search of domestic and exotic hardwoods with unusual grain patterns and varying colors. I don't use any stains so all of the colors of my woods are natural. Many of my designs incorporate multiple different hardwoods, often of contrasting colors and grain patterns. I use only clear finishes that bring out the natural beauty of the wood grains and colors. Every piece I design and build is one-of-a-kind.
For my day job, I work as a program manager in the psychiatry department of a medical school. I manage large psychiatric epidemiological research projects. Currently, I am managing several studies investigating the horrible and persistent problem of suicide among the men and women in the Army. Helping soldiers who risk their lives to protect us and maintain our freedom is an honor and a privilege.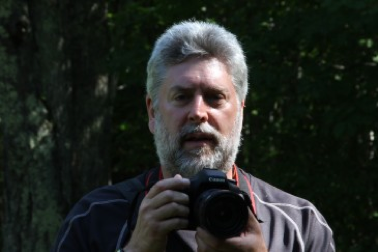 Additional credits: Photography, logo design, and woodworking design and assistance by Lauren Hurwitz. Website development by Jacob Hurwitz.